Published on 11 Oct 2007 at 10:31 pm. No Comments.
Filed under Arsonist Radio News,DFH Radio News.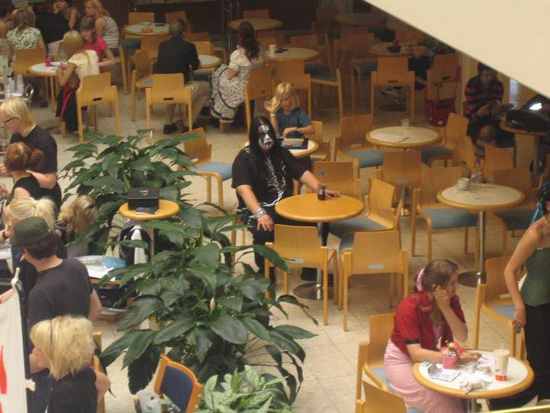 Join Gann, BionicJ(?), Gurley and BenC (shown above at the mall food court) on the Group Therapy show, over at our sister station ArsonistRadio.com.  Or listen to it here, if you don't mind an 80 second delay.
They're doing some kinda 100 days of Halloween or something-or-other.
Check em out at 6pW / 9pE!